Designed to engage pupils and inspire them to be curious and fascinated about the world, Digimap for Schools provides students and teachers with digital access to modern day and historic maps and detailed aerial imagery to enable the teaching of Geography – and so much more.
Used by around 4000 British secondary and primary schools, and a growing number of international schools,
Digimap for Schools enables students to understand and investigate their world while gaining crucial digital and data skills. Suitable for children as young as 5, and up to 16+ years, Digimap for Schools equips students with knowledge about the world. The service is supported by access to a wealth of free learning resources that are designed to aid teaching and support teachers in preparing impactful and interesting lessons, as well as allowing for student-led self-study. With an intuitive interface, easy to understand tools and instructions, and no download or new software installation required, a teacher or a pupil can easily understand and start to use the service immediately.
---
What can you use Digimap for Schools for?
Aligned with the national curricula for Geography of the four nations of the UK, it aims to support pupils in:
Developing knowledge of the location of globally significant places – both terrestrial and marine – through the use of authoritative Ordnance Survey of Great Britain data - including their most detailed large scale MasterMap product.

International maps, including the Collins Bartholomew World Panorama reference map, that show definitive international boundaries and territories for all countries in the world.

Aerial Mapping of Great Britain and Historical Maps of Great Britain (National Library of Scotland's digitised maps from the Victorian 1890's and post Second world war 1950's) aid the teaching and understanding of change: how new or changed physical and human geographical features came about, their interdependencies, spatial variation and change over time.
---
Functions and tools designed for education, collaboration and interaction
Search tools include postcode, place name or (national) grid reference and maps can be moved to centre on any chosen location.

Map keys (legends) are available for each scale map to explain the symbols used within the map. The pupil can interpret their map using drawing and measuring tools with additional data overlays incuding postcodes, place names, time zones and meridians.

Pupils can bring their own data to the service: collecting, analysing and interpreting data gathered through fieldwork, and presenting it on a map to deepen their understanding of their own data in a geographical context.

Maps can be stored online and/or printed as high quality PDF files at A3 or A4 size and in landscape or portrait orientation and may also include students' own data and text customisations.

Supports spatial literacy - how to communicate geographical information through maps, gain numerical and quantitative skills and appreciate the diversity of location.

Move on to more advanced interpretation of maps, diagrams, aerial photography and an introduction to Geographical Information Systems (GIS) concepts like buffering.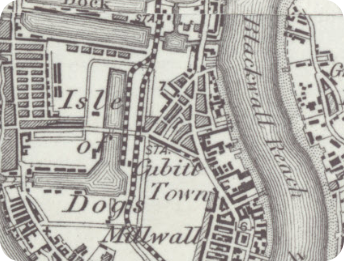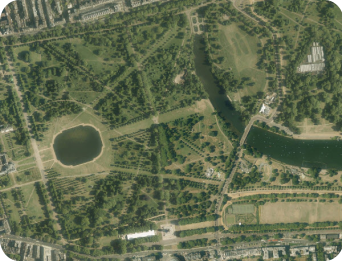 ---
Easy to use
A single login for the whole school (no confusion over logging in with individual passwords), means every teacher and pupil in the school can use the service with just one subscription. Ideal for cross curriculum teaching.

A completely cloud-based solution: Other than a web browser, no need for software installation or maintenance, and everyone using the same version of the service.

An ideal means for supporting early development of digital and spatial literacy skills – skills highlighted in the UK Geospatial Commission's Strategy as essential for the future jobs market.
---
One login, accessible from anywhere on any supported device. Unlimited use at school and home for students, teachers and parents.
Get started